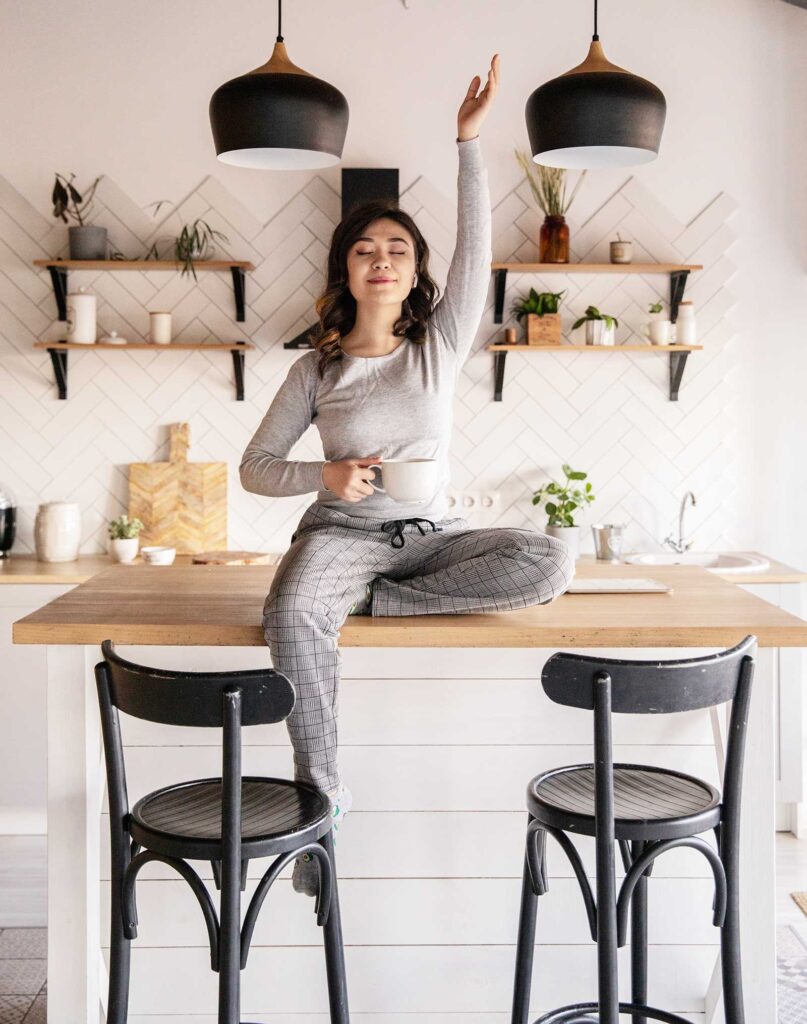 My blog periodically contains affiliate links meaning that if you make a purchase, I might make a small commission at no extra charge to you. Purchases made through them are greatly appreciated.
In this post I share a selection of the best cozy pajamas for women that you will love. We can stay stylish but look good while doing this. Let's cozy up!
Pajamas are not just for sleeping anymore!
Being in the house all day while working, or even on the weekends I want to be comfortable. I have discarded the old tees and sweatpants and have replaced them with a few pairs of pajama sets to get me through the season. These sets do not make me embarrassed if I have to run out and grab the mail, or when I have to throw on my coat and run a quick errand. Some of the styles can be used as separates and styled with a favorite pair of jeans or a fun tee shirt. This gives you additional ways to wear these cozy pajamas.
The current trend is soft and cozy clothing. You can read about that trend here where I talk about this cozy trend in kids wear. So I am not surprised to see brands drop new and cozy pajama styles for daily wear. There are many Choices for some best pajamas for women that you will love. From adorable solids, to knits to stripes that that are begging to be shown off on the next Zoom call. today's cozy contenders are better than ever before!
Cozy pajamas below!
Unwind Jogger Pajamas are easy in this cozy set pairing a dropped-shoulder henley top and cuddle-worthy drawstring joggers. So this makes them the Perfect set to wear all day long!
Westport Short Pajamas these comfy PJs styled with a cuddly crewneck pullover and drawstring-waist shorts.
Supercozy waffle henley pajama set This waffle-knit set is perfect for a restful night's sleep or a lazy day of lounging around or working from home.
Dreamy cotton pajama set in stripe A bit of stretch makes these pj's extra comfortable and cozy!
Vintage short-sleeve pajama set borrowed from a men's classic. Even though it's made for sleeping, you can use this top layered over a tee and worn with your favorite bottoms.
Rosita Pajama Set Launched by Roberta Freymann, This mixed print set gives a feeling of unique style. Putting this on will give you an instant smile and a remembrance of holidays on sunny resorts!
Camel Courtyard Pajama Set Amy Voloshin, Philadelphia-based Designer. With an eye to sustainability and ethical production methods. This whimsical set has a timeless feel.
Weekend Sleep Jumpsuit Easy to sleep in and even easier to wear out, this jumpsuit is so versatile for wherever the day, or night brings you.
Recap of some cozy Pajamas below
Some go to styles that will keep your pajama wardrobe up to date the next few seasons.
May the cold season ahead keep you cozy and warm in your pajamas, no matter how you decide to wear them.
Was this post helpful? Please consider sharing if it was!