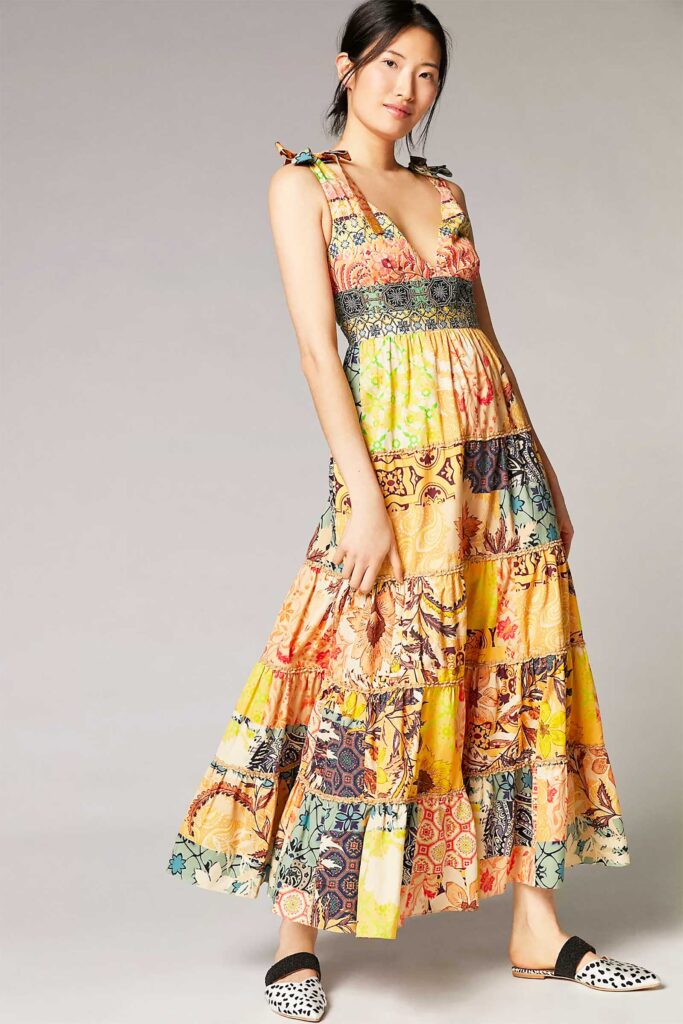 My blog periodically contains affiliate links meaning that if you make a purchase, I might make a small commission at no extra charge to you. Purchases made through them are greatly appreciated.
Last week I did a post on patching my jeans (You can read about that here). Patchwork clothing is a huge trend at the moment and I am going to highlight some good retailers to find some fun eclectic looks in patchwork clothing.
If DIY isn't your thing, but you love the patchwork look, there are some retailers that do it really well. Anthropologie is one of my favorite retailers, not only do they have patchwork in clothing, but in accessories and homegoods as well.
Another retailer that highlights some fun patchwork styles is Free People. With theor more homespun hippie vibe this is a natural for them!
One ast retailer is ASOS. they have. few key pieces that are great for this upcoming spring season. They have also done patchwork in a colorblock look that is really interesting. Take a look here for that.
Retailers that have Patchwork Clothing
This denim jacket features patchwork details for a charming artisanal twist. Easy layering over a graphic tee and pair with a skirt or pants.
Get Embed Code
spring-ready hues and motifs, this patchwork-inspired maxi dress has us dreaming of days spent in the sun. Pretty Bow detail at shoulders with a maxi length silhouette.
Add dimension to any look with this timeless button-down top featuring contrast piecing in a staple button down. Raw edge and
Super cool jeans featuring patches and distress detail in a high-rise bootcut silhouette. You can patch your own but this pair is ready to wear!
patchwork canvas shacket in beige. Perfect in this color palette to be a neutral piece that can be work with lots of styles. These are great layering pieces. Check out my post on Shackets here.
Whatever your look, this fun patchwork style can add a little something interesting to any basic outfit. Happy Shopping!