In this post I share 9 best slippers to wear at home. As we continue to work from home house slippers have become an essential part of our wardrobe. Slippers can be seen outside as well, as many people use them in this versatile way.
Best slippers to wear at home
My blog periodically contains affiliate links meaning that if you make a purchase, I might make a small commission at no extra charge to you. Purchases made through them are greatly appreciated.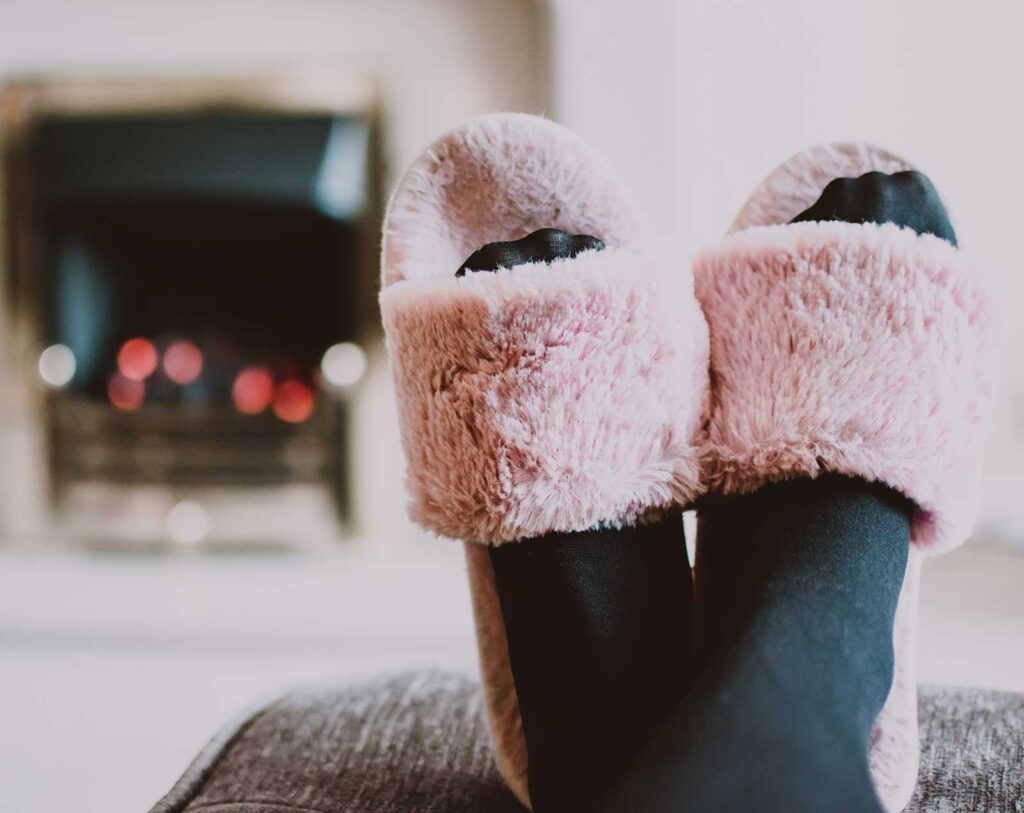 Ugg Slippers-Best Slippers To Wear At Home
Some of the best slippers to wear at home are Ugg slippers. They are a staple with my kids. My daughter loves her classic Tasman slippers because she can wear them in the house and they transition well with jeans or joggers when she has to go out. My son who usually just wears any kind of slippers has graduated to an Ugg Men's Ascot slipper. This will be his gift for his birthday! As for me I love the open back style of the classic Coquette.
Comes in a variety of colors, these easy slip ons have a low back. Great with a pair of jeans or just relaxing around the house.
These cozy shearling lined suede upper slippers have a rubber sole that has a good non slip grip. Comes in a variety of colors.
sheepskin lining
17mm UGGpure wool insole
Treadlite by UGG outsole for comfort
Suede upper
Slippers from Anthropologie
My absolute favorite online store at the moment. They have such a wide range of the best slippers to wear at home to choose from.
Sorel Go Coffee Run Slippers are stylish inside or outside the house with this fun animal print.
Cotton upper, insole
Rubber outsole
Slip-on styling
Imported
Birkenstock has a fun cozy slipper, I love all the neutral slippers because you never know when you may have to run out of the house for a quick minute. We all know what happens when we do this unprepared… We always run into that one person that you wished you had just put a little more effort before stepping out!
A slipper selection would not be the same without one that had a little bling! This is paired perfectly with its super soft shearling upper.
These open toe platforms are super stylish in this cozy stripe of pink and tan color combo.
Sheepskin upper, insole
platform
Elastic slingback
Two additional mens styles
These slippers hug your feet entirely so they won't fly off when walking, especially on stairs. Also these cozy numbers can be worn fully in the house and out because of their rubber soles. The memory foam add to a soft form fitting inside!
Designed specifically for Anthropologie, these fun metallic slip on slippers add a pop of metallic to pair with your lounge pants.
Polyurethane, polyester upper
Rubber sole
Slip-on styling
Can't leave the men out! This casual slipper is easily paired with jeans.These men's moccasin slippers are specially constructed to keep your feet warm on chilly days as thick pile each pair of our moccasin slippers for men ensure that each step will provide a rich look and feel
Slippers aren't just for the home anymore. So many are hybrid and can pass as regular street shoes. Keep a look out for ed of season sales, to pick up a pair that can be worn through the cooler days of early spring and then revisited in the fall.
Slippers for a holiday gift!
Slippers can be a perfect holiday gift. Check out my free Holiday git list below to keep track of all your holiday shopping. Great way to stay organized!
RELATED POSTS
Check out this additional shopping guide for college boys
Thanks for stopping by!
Susan
This post is all about best slippers to wear a home