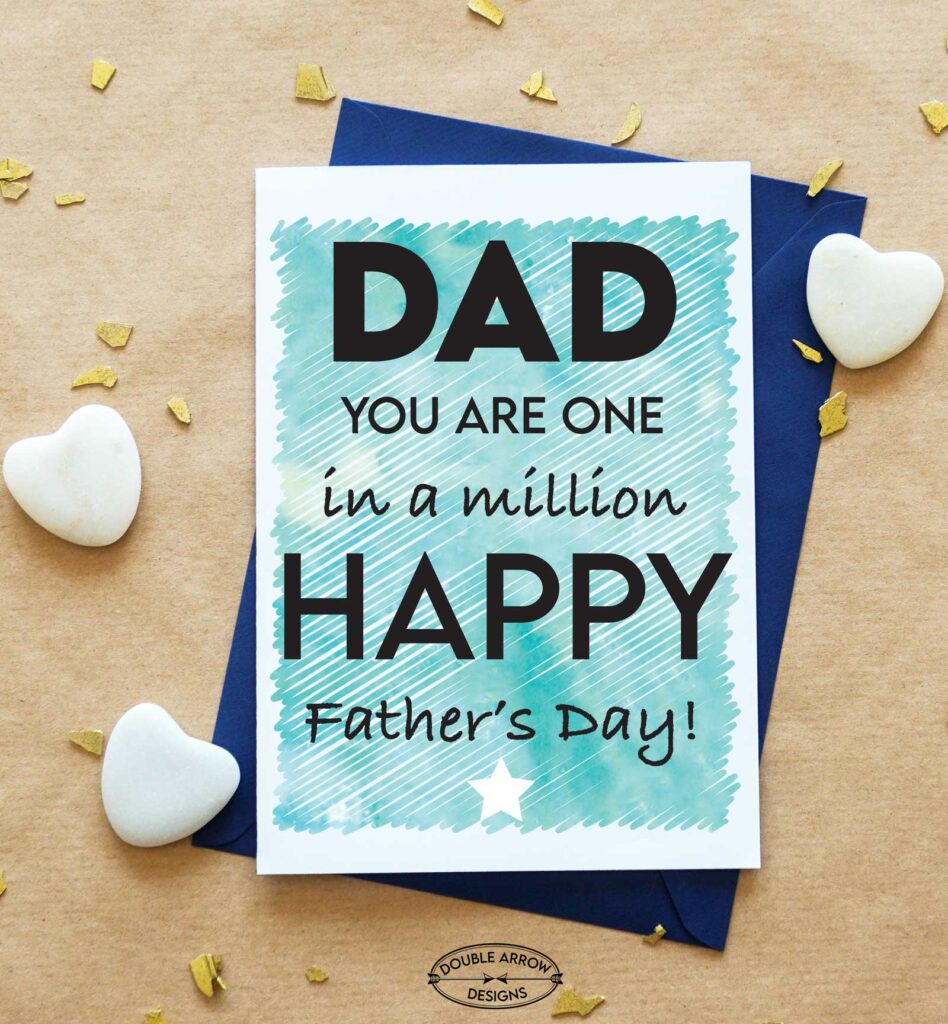 My blog periodically contains affiliate links meaning that if you make a purchase, I might make a small commission at no extra charge to you. Purchases made through them are greatly appreciated.
Father's Day is right around the corner. In this post I share my Father's Day card printables. I designed a collection of Father's Day cards to print. You get to print and use them for free! Check out all five printable card options below!
A Father's Day card is a touching and straightforward way that you can let the dad in your life know how much you love him and what he means to you.
As a Children's wear designer (you can read about that here) I really loved taking my graphic skill in creating these Father's Day cards to print. I had the chance to create 5 Mother's Day Cards To Print last month and they were a hit! This is so important to me as you can see in past posts, that all my designs have a use. You can check out all my printables here.
5 Father's Day card printables
All of my Father's Day cards to print have matching envelopes, because I love something that matches. They also fit in an A2 size envelope (4 3/8″ x 5 3/4″) in case you want to use a premade envelope. You get to choose!
All of these cards come in two sizes, see below for the downloads for all!
Stellar Dad- This one can be printed on colored printer paper
One in a Million dad-
King of the grill- Also can be printed on color printer paper
No. 1 Dad
Happy Father's Day
Why a printable is so easy
I just love creating all my printables, for cards I think this is so useful and easy. You get to pick what you like, download and print! so super easy. Use the dotted guided lines to help you know where to fold and cut. The Envelope is literally a shape you cut out, fold and tape. If you want your card to have a little more quality, use a heavier weight paper.
Printable Father's day cards below
Take a look at each image to see how each printed card can look like. I displayed each one to show the different graphics and orientation. These Father's Day card printables are easy to download, print for Father's Day.
Envelope Template
When I started to design my Father's Day cards printables, I researched what other designers were doing. The one thing that really struck me was this. Father's Day card printables are great, but if you are like me, I want an envelope to complete my card! So I designed an envelope template to go with my cards! So easy to fold and make, to slip your printed Father's day card into.
For all of the above cards, there is an envelope template for these 4-5 cards. They are sized using the standard A2 envelope size (4 3/8″ x 5 3/4″) Once printed out, these envelope templates are so easy to construct.
Cut around outside shape, fold in all 4 tabs, then tape inside of bottom larger tab and press firmly to folded side tabs. There you have it! A ready made envelope just ready for your Father's Day card printable.
If you want further instructions on this, I have detailed steps in my Open When Letters For College Students post, with additional images on how I constructed the same envelope template. Take a look!
All cards are so easy to download below under each image. I have done these cards in two sizes.
4-5 card size with matching envelope template, or use an A2 envelope
5-7 card that can be printed out and used on its own, or with an A7 envelope.
Stellar Dad- for Father's Day!
This card can be printed on any colored printer paper which gives it more color choices! Print on any color you want for lots of choices. Same goes for the envelope template. Print this on white paper for a clean black and white theme, or use colored printer paper for a similar look Like the image below image.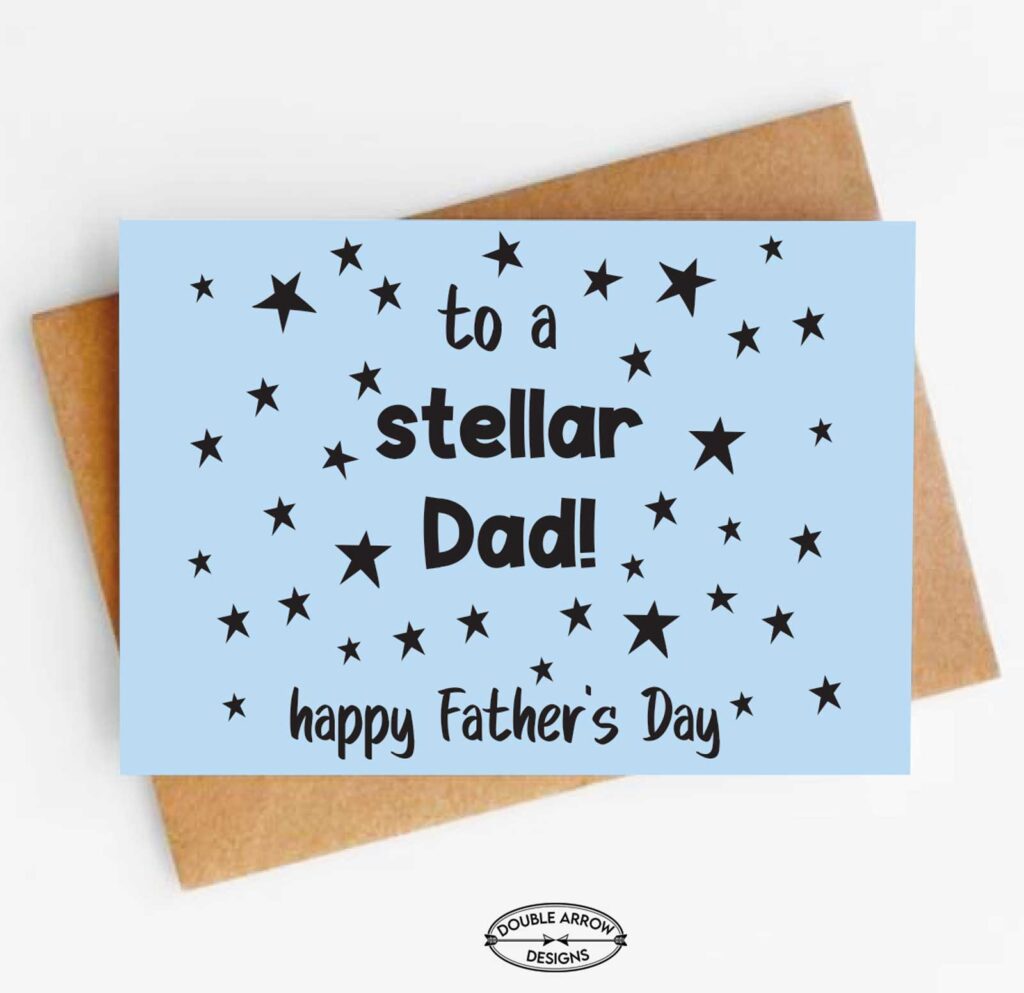 You can print this on any color for a variety of fun looks! Save the pdf for the following year and print on another color. Perfect to have for that last minute card that we hate running to the store for.
Father's Day Card – One in a million
A timeless statement for all fathers. This colorful card can be printed on cardstock, regular paper or my favorite, which is epson presentation paper, which gives it a crisper color and definition. You can purchase colorful envelopes as shown in above image, or again print on paper, cut out stencil,fold and make your own card! If you want a colorful envelope but pressed for time, you can print out on colored paper and make an instant colorful envelope to match!
Father's day grill king card
Say it with BBQ! Perfect to celebrate their grilling prowess! You can use A2 envelopes (4 3/8″ x 5 3/4″) in craft paper from Amazon, or print out the envelope template and make your own.
Number one dad
To that number one dad in our lives! Print out a card with a medal to express how important he is in your life. A great option to print out for a young child who will love to give his dad a medal!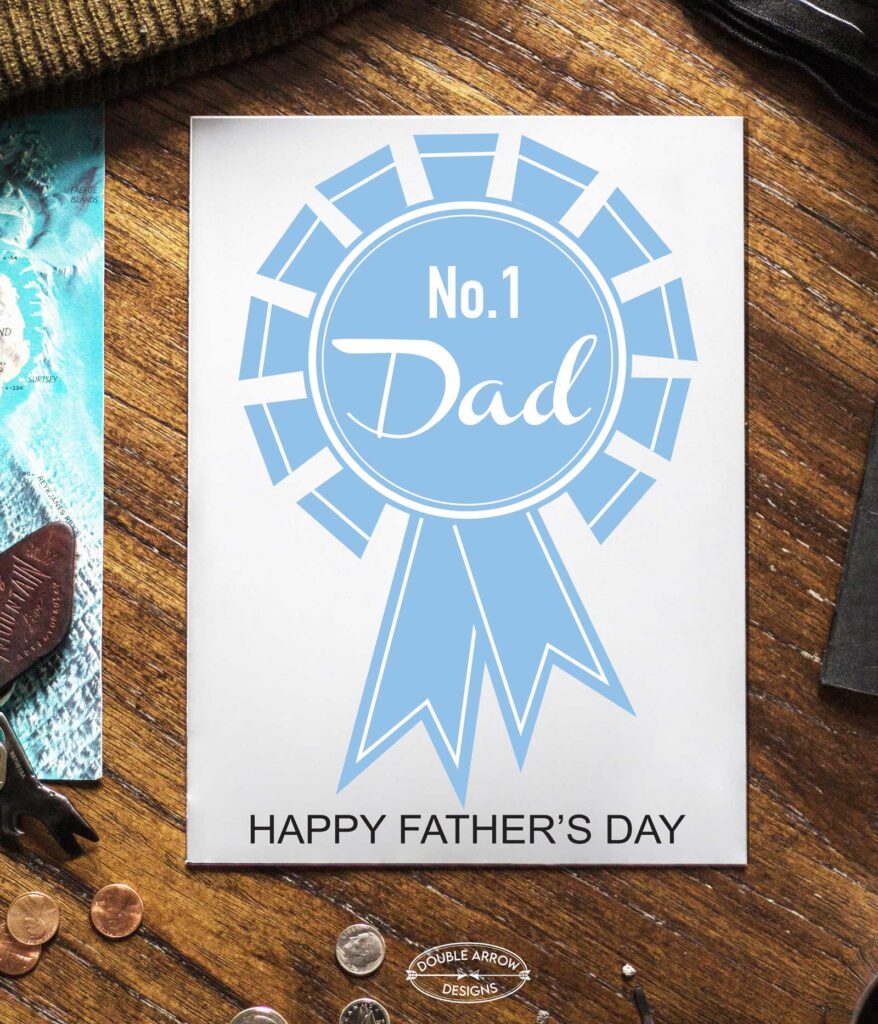 Happy Father's Day
This colorful Happy Father's Day card is bright and fun with textured watercolor letters. Once folded, you have blank space inside to write your own heartfelt message to your dad.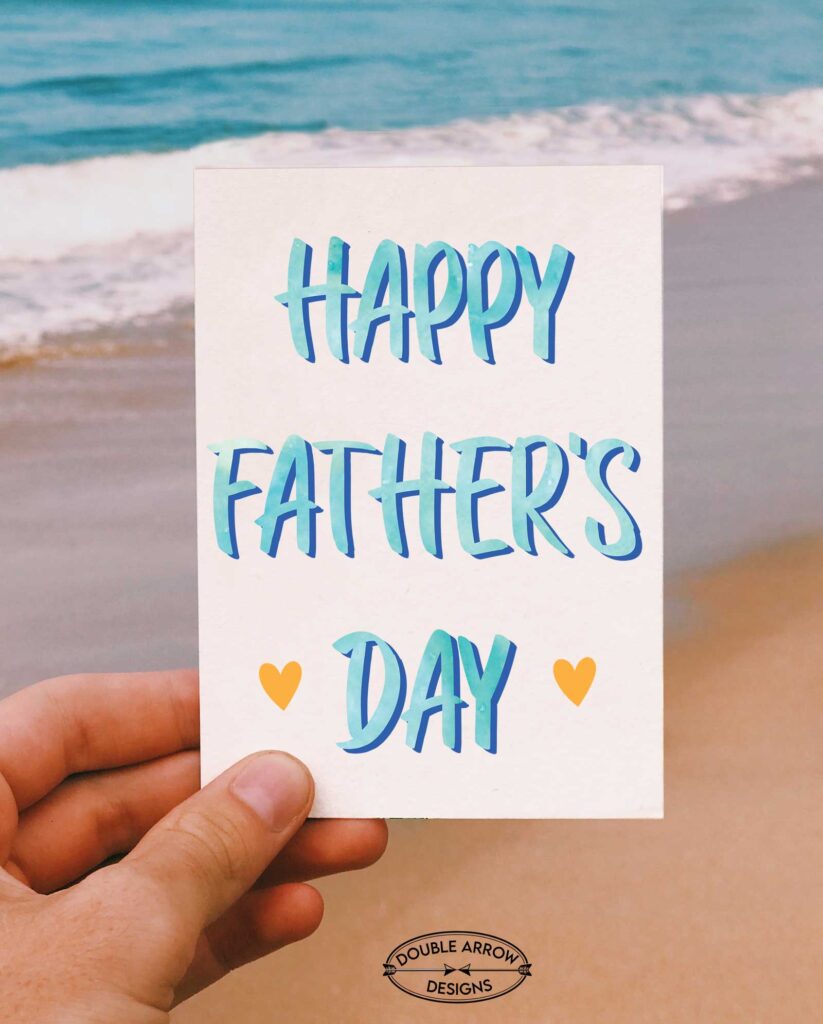 Father's Day Printables in 5×7 size
In case you would like a bigger card! Below are links to all the above cards in a larger size. These will need to be printed out and used with without an envelope or a bought A7 size envelope (5 ¼ x 7 ¼ inches) to fit the 5×7 larger sizes. You get to choose what size is best for you!
How to print for best quality
Of course you can print on regular printer paper, and even use this for your envelope. For best quality I would suggest printing on the below paper qualities.
Pick what you like and instantly download, fill out and there you have it! These cards are sized for A2 envelopes (4 3/8″ x 5 3/4″) or A7 envelopes (5 ¼ x 7 ¼ inches) for the larger sized cards that I have also provided. Please leave a comment to the one you like best! Share with someone that you think may use these as well. Thank you!
Supplies used for Father's day printable cards
Additional gift Ideas
Check out my last blog on some Fun Father's Day gifts. I put together a list of some fun gifts that can be a hit, then all you need to do is print out one of the above cards and you have a complete gift and card for Father's day!
Check back, or subscribe as I continue to add this month additional Father's day posts with more free printables and ideas.
RELATED POSTS
Check out the related posts below for some additional fun ideas! Hope you found these posts useful!