Printable baby book pages
I created these printable baby book pages to make a baby journal for my sister who is due with her first child this March. If any one follows me, Double Arrow Designs was created with my sister Nicole. We are both crafty and value anything handmade. So I wanted to give her a one of a kind gift that I made myself.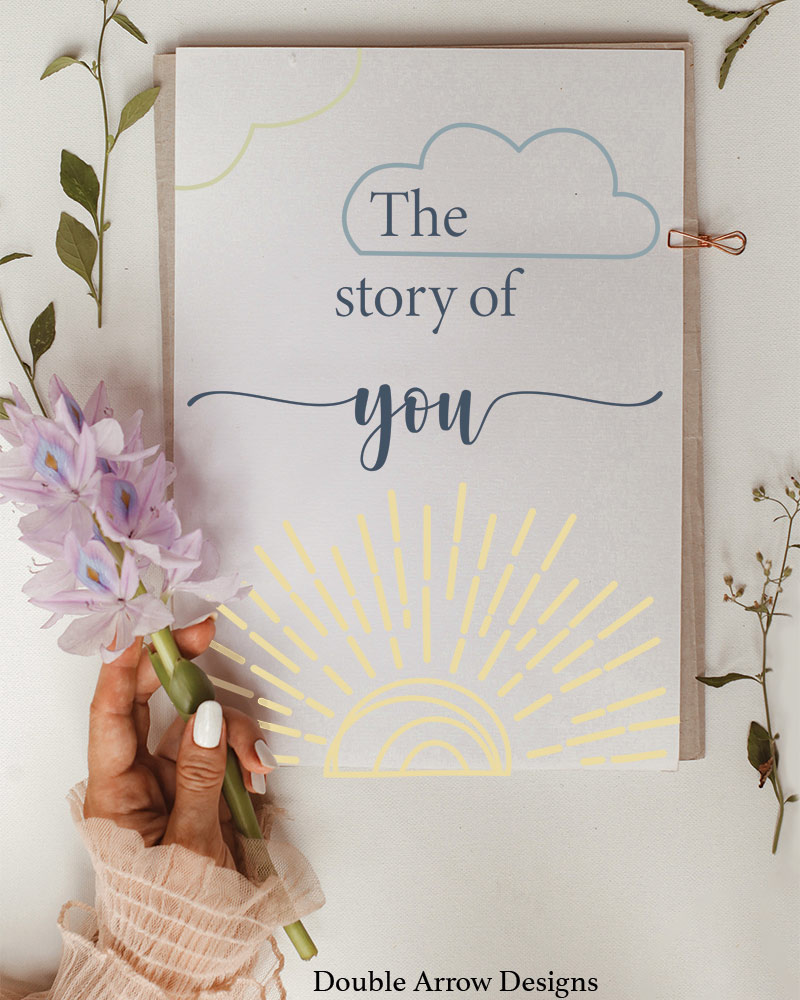 Just download below for your free copy! yep! this 33 page book can be downloaded, printed and made into a beautiful baby journal I have detailed ways to bind this book with super easy supplies.
My blog periodically contains affiliate links meaning that if you make a purchase, I might make a small commission at no extra charge to you. Purchases made through them are greatly appreciated.
What is in a baby journal?
This Printable baby book has 31 pages. There is a cover then the following pages to record baby's first year! Each page journals the growth and special moments of a baby's first year. Perfect way to journal and add handwritten notes and photos for a beautiful keepsake.
Cover
Welcome to the world
First day at home
Family tree- Dad's side
Family tree- Mom's side
Pregnancy & scans
Growth Chart
One month
Two months
Three months
Four months
Five months
Six months
Seven months
Eight months
Nine months
Ten months
Eleven months
First birthday
First Halloween
First Christmas
First Easter
First 4th of July
Firsts
Today you..
First snow, beach
Milestones & memories
Family photos
First vacation
For you…
Thoughts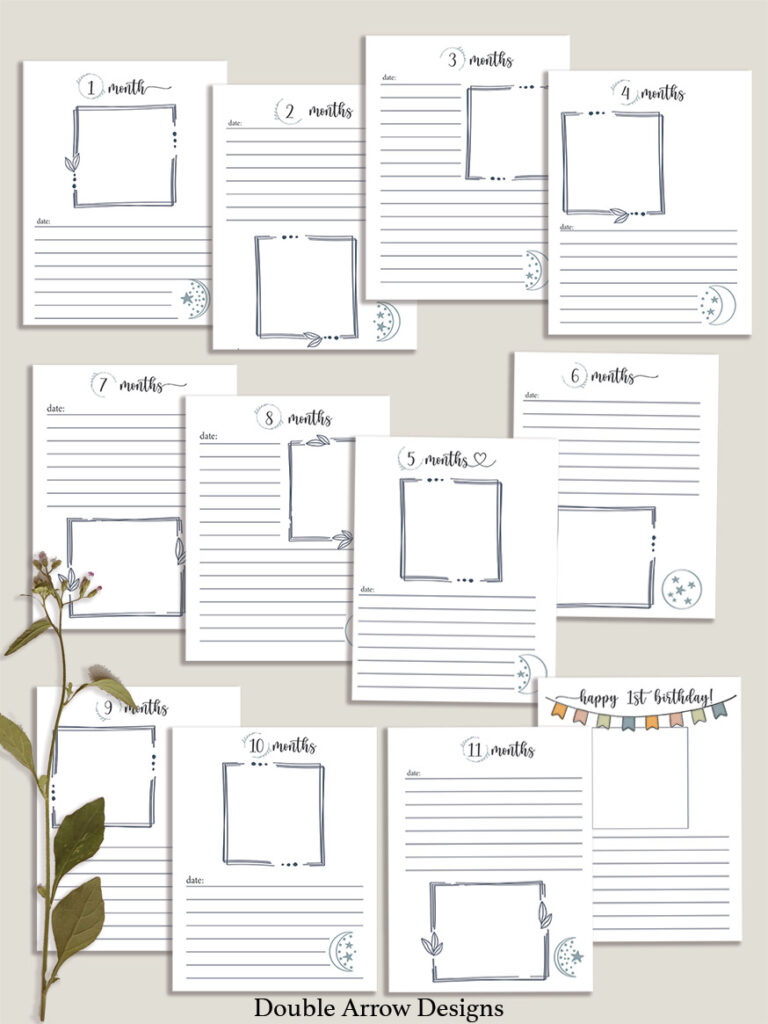 How to print pages for book
Download the file, and print on quality printer paper either at home, or have pages printed at a print store. My suggestion is to print the cover page on card stock to give the book a harder cover, add a blank piece of cardstock for the back to mimic the cover weight. You can als print all your pages on cardstock for heavier pages that can accommodate printed photos that will be added.
You can use cardstock to print all your pages, or use quality printer paper. I like to use Epson presentation paper in matte.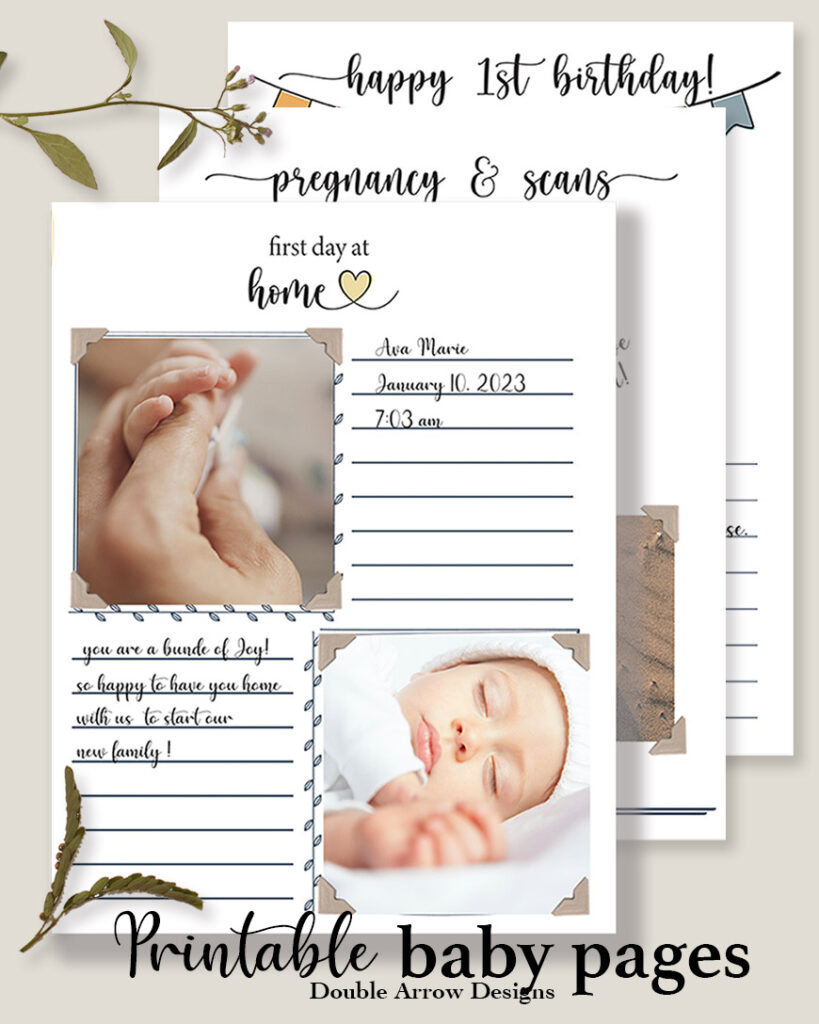 Ways to bind your baby book
There are a few ways that you can construct your book.
Metal rings
Bring pages to staples and have a spine added
Bind pages together- check out Youtube for tutorials on this.
Send out and have an online company print & bind your book
Use a 1/2″ white binder. Use a 3 hole punch and add your pages. This is one of the easiest ways!
Metal rings- this is an easy way to print, use a hole punch then dd the rings to compile your book. Print cover page and add back page on cardstock to give your book a cover.
You can bring to Staples or another retailer that will add a plastic spine onto your pages. Amazon also sells the machine if you are planning on making multiple books.
For a more modern look, the machine below " the cinch" is perfect! Especially of you have multiple projects or baby books you would like to bind.
For the easiest option, you can use a 1/2″ white binder and either a 3 hole punch or a regular hole puncher (however you will need to measure to make sure you line up the holes for the inside clips.)
Use a 3 hole punch for accurate spacing
Accessories for your baby book
I love the little details. This can make something super special, unique and give a real hand made feel. I love these paper photo corners. You can add them with your baby book so that when your mom to be adds photos into the baby memory book, these photo corners can add a nice touch.
Add a packet of gel pens in a variety of colors to customize each page of their Baby journal.
Free Baby book pages
Easy! Just download, print and construct the perfect baby book.
Related Posts
FInd this post helpful? Then check out some of my other posts below!
Thanks for stopping by!
Susan
This post is all about printable baby book pages