Mothers day card printables
My blog periodically contains affiliate links meaning that if you make a purchase, I might make a small commission at no extra charge to you. Purchases made through them are greatly appreciated.
Mother's Day is right around the corner. In this post I share my 5 Mother's Day Cards To Print- With An Envelope! I designed a collection of 5 whimsical floral Mother's Day cards to print. You get to print and use them for free!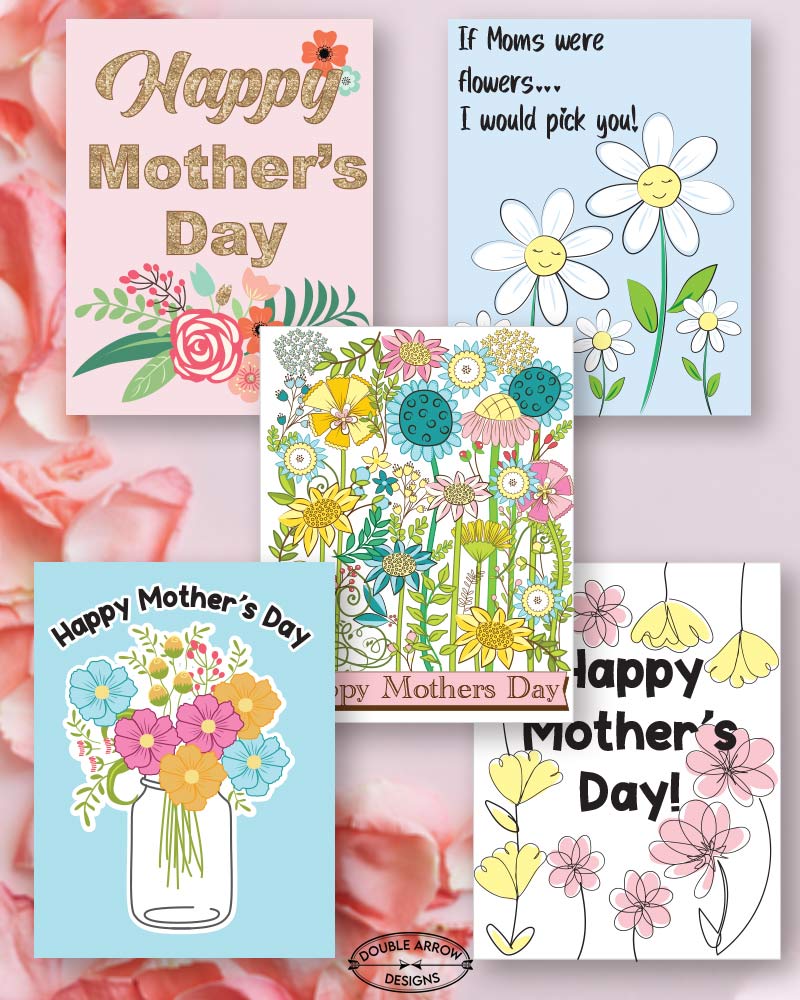 As a Children's wear designer (you can read about that here) I really loved taking my graphic skill in creating these Mother's Day cards to print. I had the chance to create something different, but just as useful! This is so important to me as you can see in past posts, that all my designs have a use. You can check out all my printables here.
Mothers day cards to print
When I started to design my Mother's Day cards to print, I researched what other designers were doing. the one thing that really struck me was this. A Mother's Day printable card to print is great, but if you are like me, I want an envelope to complete my card! So I designed an envelope template to go with my cards! So easy to fold and make, to slip your printed Mothers day card into.
Check out these Mothers Day cards to print I created
All of my Mothers Day cards to print have matching envelopes, because I love something that matches. I placed the graphic on the envelope so that they can still be written on, and sent in the mail. They fit in an A2 size envelope in case you want to use a premade envelope.
Mothers day card printable PDF
I just love creating all my printables, for cards I think this is so useful and easy. You get to pick what you like, download and print! so super easy. Use the dotted guided lines to help you know where to fold and cut. The Envelope is literally a shape you cut out, fold and tape. If you want your card to have a little more quality, use a heavier weight paper.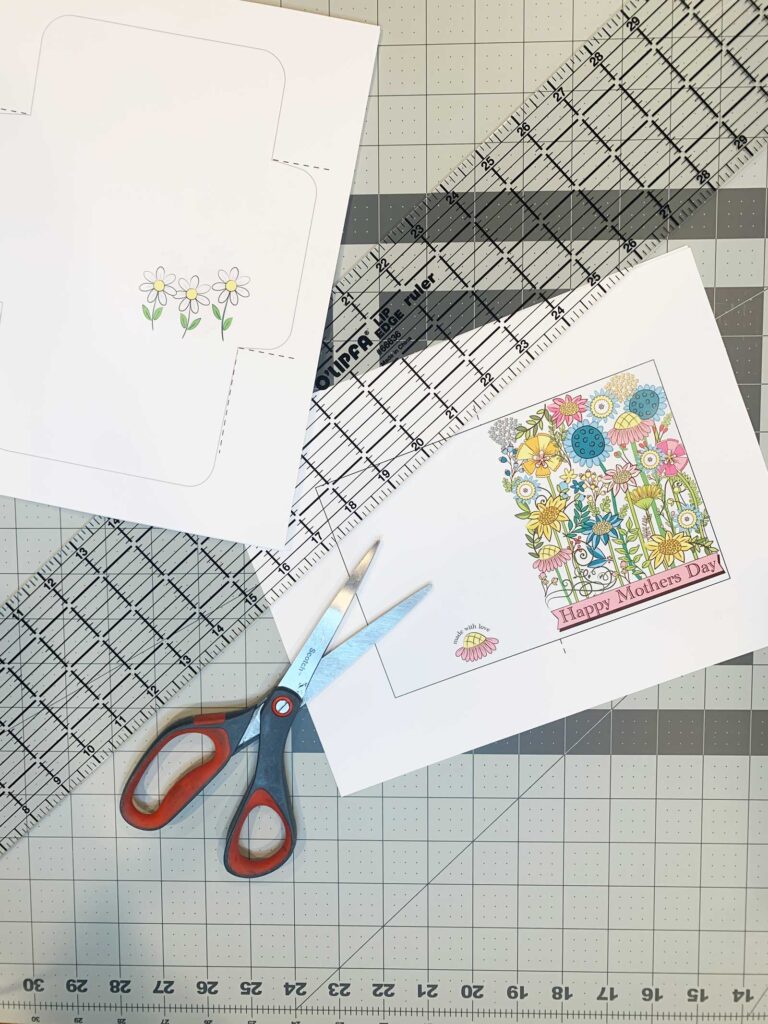 Don't forget the gift to go with your card!
Take a look at some of these fun gifts I put together for Mother's day that would compliment your card perfectly. You can check that out here. Also I made these cute Mother's Day printable tags that can be added to flowers, or a gift as well. You can download the for free here.
Mothers day Retro Card
So reminiscent of stylized 70's flowers, this garden is super sweet! Inside all the cards are blank so you can write your own message in it.
Happy Mothers Day!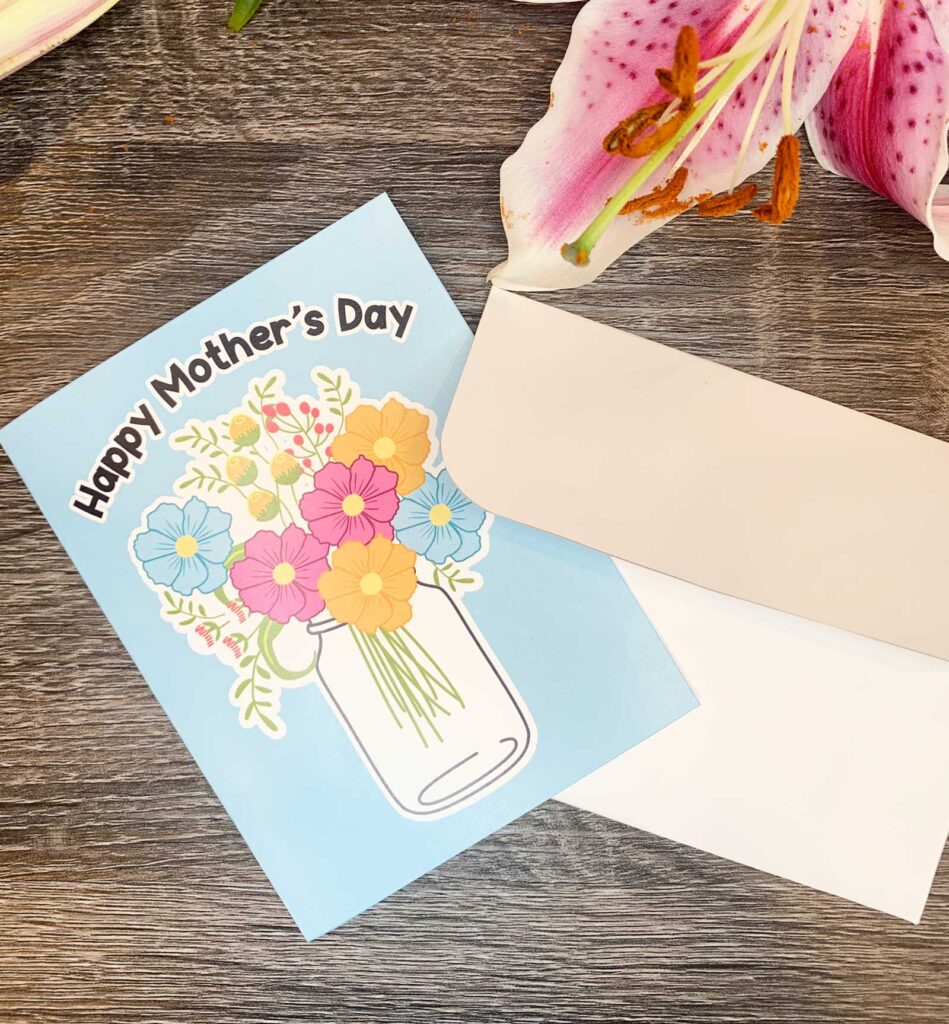 Happy Mother's Day cards below.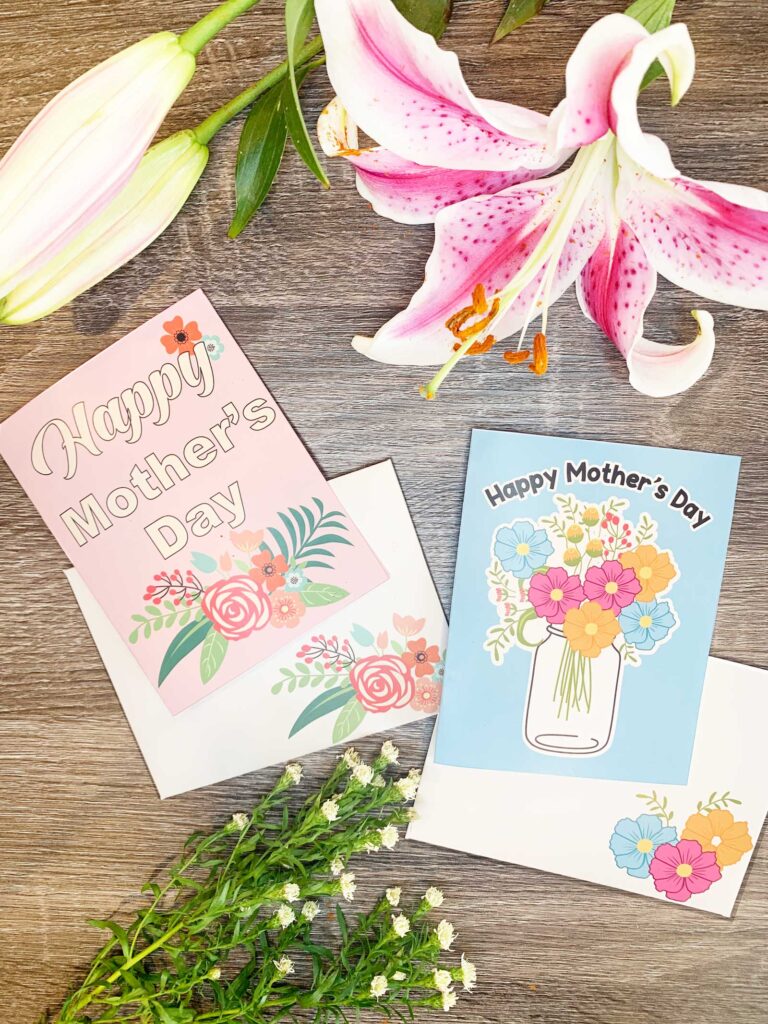 Say it with flowers! this bunch of flowers is a burst of color to greet any mom on this special day!
Sentimental Mothers day
If moms were like flowers, I would pick you…
Pick what you like and instantly download, fill out and there you have it! These cards are sized for A2 envelopes (4 3/8″ x 5 3/4″) Please leave a comment to the one you like best! Share with someone that you think may use these as well. Thank you!
Additional gift Ideas
Below are 7 gifts for Mother's day. Happy Shopping! Good go to choices, that once wrapped allyou have to do is and your mother's day card and your present is complete.