In this post I share my kids fall fashion picks from H&M.
My blog periodically contains affiliate links meaning that if you make a purchase, I might make a small commission at no extra charge to you. Purchases made through them are greatly appreciated.
Every season a new retailer shows shows something great. This season H&M is hitting it out of the park for me! So many great choices with a very specific trend right color palette. They Incorporated prints, colors and silhouettes that can easily be interchanged with one another. This is key when buying a few pieces that can expand into many more outfits.
I love my job designing clothes for kids. My job gives me the opportunity to spend endless hours shopping on the internet. I am verse in what every retailer is showing each season. This gives me context on what is going on in the kids fashion market. Because of the current global pandemic, many people have transitioned from offices and schools to working and studying from home. Because of this situation, the current trend is all about comfort and ease. You will see the most important pieces being shirts, tops, and blouses. Bottoms are all about stretch and softness as we spend hours from chest up conversing with others through Zoom.
I mainly design Girls Toddler clothing, however I have also designed boys and babies. You can read about how I got started here. I had the chance to check out what H&M had designed for the season and put together two design boards of what I would buy. When you take a look everything coordinates so well together that you can get multiple outfits from all the pieces. Fun part was to add some accessories! So much fun! its like playing paper dolls, which I loved as a kid. Check out my blog where I share my jacket picks here. These would go great with my kids fall fashion picks.
My Fall Fashion Picks for Girls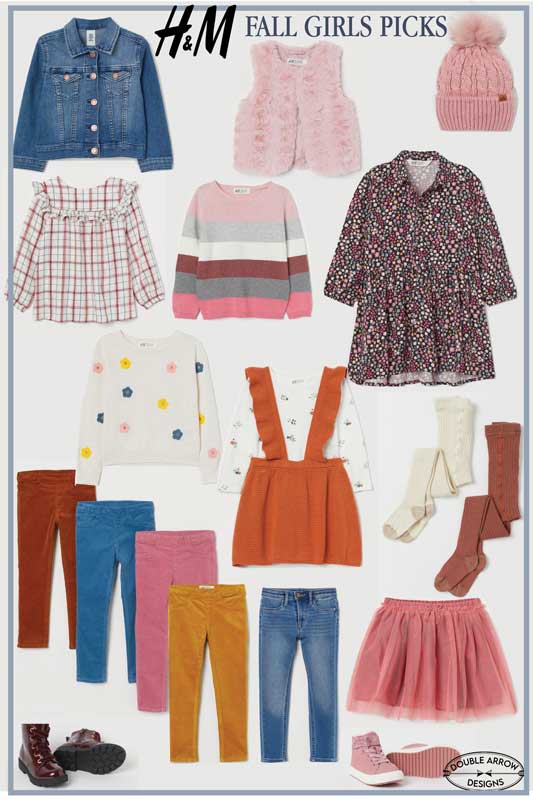 My Fall Fashion Picks for Boys
Shop My H&M picks!
My H&M Picks!